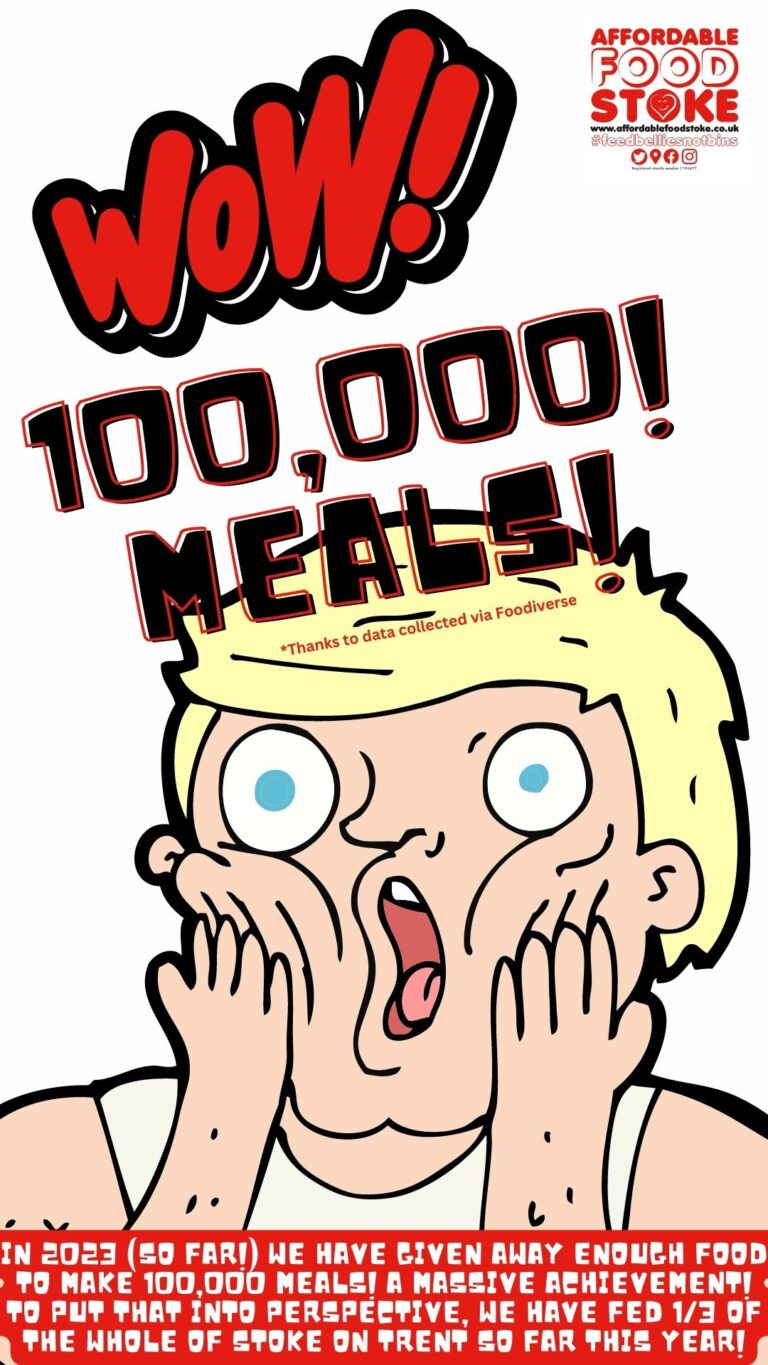 Welcome to Affordable Food Stoke!
Our mission is simply to reduce food waste in Stoke-on-Trent and to feed families.
We collect, save, and use surplus food that would have otherwise been thrown away or wasted, and put it to good use feeding our community! 
In our 6th year now, and considered one of the friendliest places in Stoke-on-Trent,  we work tirelesly to ensure that everyone that visits us can go home and put food in their bellies. 
In 2021, we were awarded Charitable Status and our Charity registration number is 1194677. Some of our services include a foodbank, daily free food, a social supermarket, community cafe, a warm space/lounge, and Friday dining…We are always on the look out for new and exciting way to engage with our community. 
Our address is 77-81 Meaford Drive, Blurton, ST3 2BB.
Awards:
Good neighbour Sentinel 'Our Heroes Award'.
6 Towns Radio Community Champion Award 2020.
Staffordshire Chambers of Commerce Low Carbon & Environmental Award.
Voted in the top 100 most inspirational & motivational people in North Staffordshire. 
Community Group of the year 'Your Heroes Award'.
Runner-Up Community Business of the year Award 2019.
Community cafe of the year 2023
Opening Times:
Sunday – Closed
Monday – Closed
Tuesday to Friday 10-2pm
Saturday 10-12pm
Cash & Card Welcome.
Affordable Food Stoke, 77-81 Meaford Drive, Blurton, ST3 2BB.

"Have shopped here before, and it's a lovely place, everything is more than reasonably priced, but today, they drove my shopping out to me after not being able to collect during the week due to my daughter requiring surgery, I only messaged last night and my stuff was here first thing, They're wonderful and super helpful! Can't thank them enough! Brilliant shop and service."
– Char Finlay